Product Code: 1950
SKU: W-KPSP70_100
70g Window Kraft Paper Stand Up Pouch/Bag with Zip Lock [SP2]
110mm(W) x 170mm(H) + 70mm(G)
£14.99

excl. VAT

£17.99

incl. VAT
| Quantity | excl. VAT (Per Pack) | incl. VAT (Per Pack) |
| --- | --- | --- |
| 1 Pack | £14.99 | £17.99 |
| 2+ Packs | £13.75 | £16.50 |
| 5+ Packs | £12.17 | £14.60 |
| 10+ Packs | £10.50 | £12.60 |
| 50+ Packs | £9.17 | £11.00 |
Require A Sample?
Select up to 3 Free Samples from our product ranges


Our Window Kraft Paper heat sealable stand up pouches with resealable zipper, tear notch and an expandable bottom gusset are constructed with food grade materials.
We stock different sizes of stand up pouches and it is suitable for 5g to 10kg weights (Choose the Correct Size alternatively refer to size chart). Stand up pouches also known as doypack, resealable bags.
Product Features:
Made with superior quality KRAFT PAPER+PET+POLY
Multi-material multi-layer to increase shelf life
Barrier protection against moisture, odors, and UV light
Durable resealable zip lock closure
Easy-to-open tear notches enables consumers to open pack without use of scissors
Heat sealable to create an airtight, tamper evident environment
Lightweight and ships flat for easy storage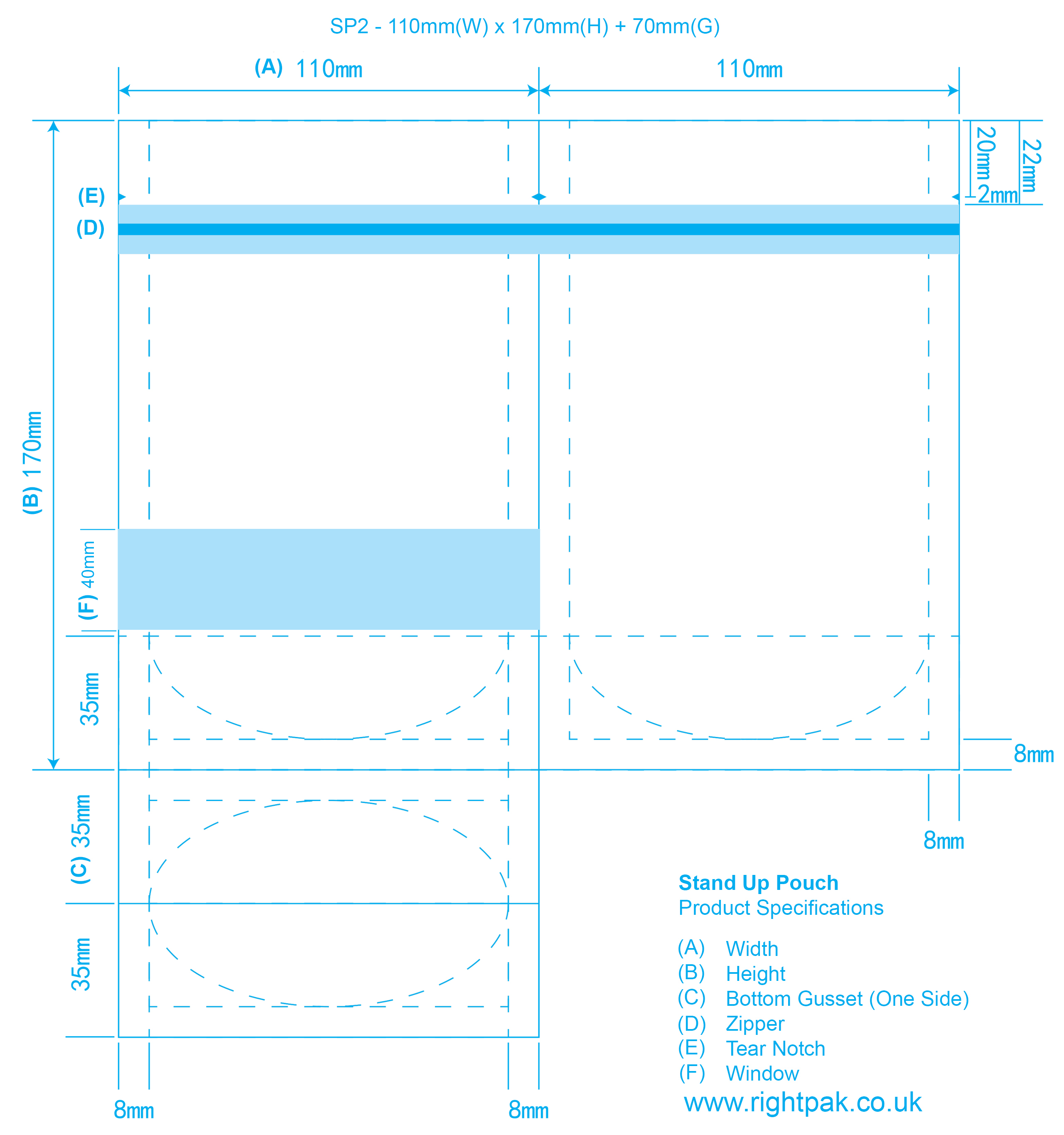 Product Details:
Outer Dimensions: Approx 110mm(W) X 170mm(H) + 70mm(G)
Capacity: Approx 70grams (based on whole bean coffee)
Material: KRAFT PAPER+PET+POLY
Suitable for dry food, sports nutrition, powder, coffee, tea, pet food, confectionery, etc.
Not suitable for hot product application.
Note: Due to different bulk densities of product they will hold different measures of product dependent on the product you are packing. Above dimensions may very +/- 2mm.
Image is for illustrative purposes only. If colour is important please ask for a sample.
Tags: Window, Window Pouch, Kraft Paper, Brown, Stand Up Pouch, Resealable, Heat Seal Pouch, Tear Notches, Zip Lock, 110x170, 110x170+70mm, 70g, SP2,